Welcome to the Braman Honda Finance Center
The decision to purchase or lease a vehicle is an important choice. Luckily, the finance center professionals at Braman Honda are here to help!
By utilizing our expert staff and a wide range of financing and leasing options, we'll help you get behind the wheel of your next Honda in no time. Our expert Honda finance department team has years of experience working with drivers from across the Miami, Hialeah, and Doral, FL, areas. Our goal is to make it as easy as possible for you to own a Honda.
Honda financing with our team is safe, easy, and a great way to help you plan for a new or used vehicle. To learn more about our Honda finance center, continue reading the sections below!
Mon - Sat

9:00 AM - 9:00 PM




Sun

11:00 AM - 7:00 PM



What Are My Options?
When it comes to developing a payment plan for their next vehicles, drivers are given the choice of two options: financing or leasing.
Our Honda dealership offers both so you can decide which one makes the most sense for your specific vehicle needs. First, let's look at auto financing.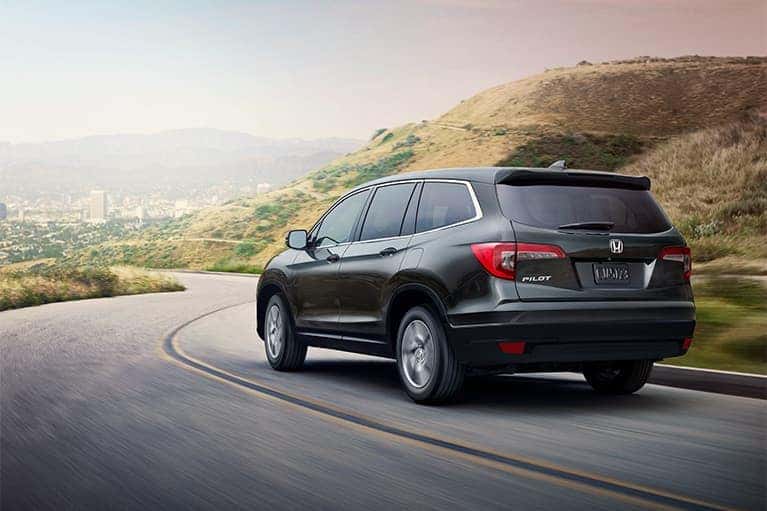 Honda Financing
When you choose to finance your Honda, you agree to make regular payments to cover the cost of the vehicle, plus any taxes and interest. Once you've paid back the loan, the vehicle is yours and the title is transferred into your name.
Usually, drivers will opt to make a down payment on the car to reduce the amount of money they have to borrow.
What Makes Financing a Promising Option? Here Are Some of the Benefits:
Customization: Financed cars provide drivers with full ownership of the vehicle. That means they're able to customize their ride to their heart's content with no limitations.
Unlimited miles: Purchased cars have no mileage limits, and therefore zero mileage penalties. You're free to drive your vehicle as long and as far as you'd like.
Freedom to sell: Since you're not locked into a lease term, you have the freedom to sell your vehicle whenever you wish.
Browse New Car Specials
Honda Leasing
Leasing is different from financing for a couple reasons. Instead of making payments toward full vehicle ownership, leased vehicles are driven for a specified amount of time.
This is done by making predetermined monthly lease payments. Once the lease agreement ends, that vehicle is returned to the dealership.
Leasing a Honda Is Also a Great Choice for Drivers Thanks to These Promising Benefits
Maintenance specials: Most leased vehicles are under warranty. These warranties can include several maintenance perks, like complimentary inspections or oil changes.
Drive the latest models: Not only are leased cars typically representative of the latest model year, but you also have the option to lease the next available model once your lease term ends. This gives you the chance to experience all the newest features and technology.
Easy trade-in process: Once the lease term ends, simply drop off your car at our dealership, and we'll take care of the rest. There's no need to go through the process of selling it.
Browse New Vehicles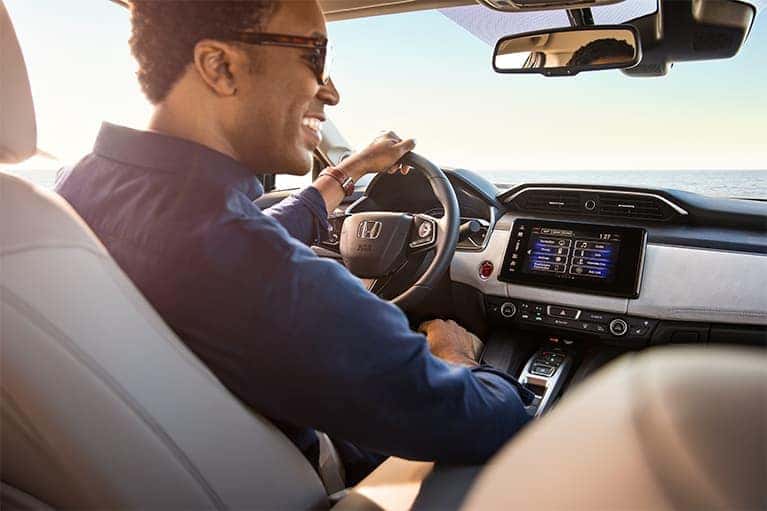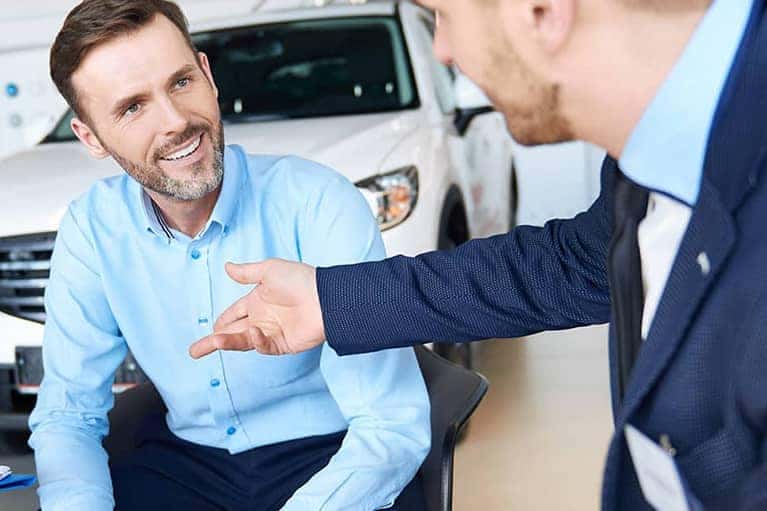 Used Car Financing
Just because you're not buying a new Honda model doesn't mean you can't take advantage of used auto financing or leasing. Our used car dealership offers financing on all our used cars, giving you more flexibility when it comes to purchasing the vehicle you need.
Moreover, many of the used cars within our inventory offer vehicle history reports. These reports can provide vital information about the vehicle, such as mileage, years owned, and more. It's a great way to learn even more about the vehicle before you purchase.
Browse Used Car Specials
Certified Pre-Owned Cars
If you've wished for there to be a middle ground between new cars and used cars, well, your wish has been granted. Certified pre-owned (CPO) vehicles offer drivers the best of both worlds: the variety of used cars and the security of new cars.
Among our CPO inventory, you'll find Honda models from numerous years in different trims and colors, all in great condition and at a rate you'll love. The Honda Certified Pre-Owned Program offers three tiers of benefits:
HondaTrue Used
HondaTrue Certified
HondaTrue Certified+
Under the HondaTrue Used tier, you'll find Honda vehicles no more than 10 years old and paired with:
100-day/ 5,000-mile Powertrain Warranty
100-day/5,000-mile Non-Powertrain Warranty
Roadside Assistance
Under the HondaTrue Certified tier, though, these warranty periods are extended to seven years or 100,000 miles for Powertrain Coverage and four years or 48,000 miles for Non-Powertrain Coverage.
If you want maximum coverage and the newest pre-owned options to choose from, you'll love the HondaTrue Certified+ tier. Besides a model that's no older than one year, you'll get this coverage:
Roadside Assistance
7-year/ 100,000-mile Powertrain Coverage
5-year/ 86,000-mile Non-Powertrain Coverage
Every tier also includes a multi-point inspection and vehicle history report to provide more peace of mind and buying confidence.
Our finance experts are more than happy to help you compare the costs and benefits of each tier as well as whether a traditional used car or a CPO model will work better for you.
Buying Your Car Through Our Financing Center
Once you've chosen your ideal vehicle, it's time to head over to our finance department and begin the financing process.
Here, our experts will go over all the necessary steps of purchasing so you can make a more informed decision. We work with only the most trusted lenders so you can enjoy low rates and flexible terms. Then, we'll develop a plan that fits your needs and lifestyle.
If you'd like to get a head start on the financing process, you can always fill out the finance application found here on our website. It's secure, straightforward, easy to complete, and may help you get pre-approved for a loan prior to your visit to our dealership.
Of course, you can always opt to fill it out in person at our dealership if you prefer.
What Goes Into a Finance Application?
A credit or finance application provides our team with an overview of your credit and overall buying power. Having this information allows us to negotiate with lenders on your behalf and secure great deals.
In order to get this full picture of your credit, we need certain pieces of information. Some basic information includes:
Your name and birthdate
Address and contact information
Social Security Number
Driver's license number
We'll also ask for your income, source of income, proof of residency, and proof of insurance. Depending on your circumstances, we might also ask for proof of income and rental or mortgage payments.
As part of your finance application, we'll also ask for details about the model you're interested in as well as information about your current vehicle if you're considering a trade-in.
Moreover, you'll be able to specify the loan or lease terms you prefer, such as term length, interest rate, and monthly payment. We'll take your preferences into account when creating your contract and offer alternative options if needed.
Leasing Your Car Through Our Finance Center
Alternatively, if you've decided you'd like to lease your new Honda, our finance center professionals can help complete this payment plan, too.
As with purchasing, our team will go over all the steps involved in the leasing process. At this time, they'll also inform you of all our current lease deals and specials. You'll then work together on developing a payment plan that best suits your budget and lifestyle.
To get a better sense of our leasing options before visiting, feel free to check out our current lease deals listed here on our website. Do keep in mind, though, that these deals change regularly, so check back often for the most up-to-date specials.
Use Our Financial Planning Tools
We want you to have everything you need to make the best financial decision. That's why we offer free digital tools to help you figure out your budget, buying power, and ideal terms. Learn about our tools below.
Payment Calculator
The Payment Calculator helps estimate your approximate monthly payment when you enter your loan terms. You'll input the price of your preferred model, the interest rate, term length, down payment, and trade-in value to generate a monthly value.
This is a great way to get an idea of your budget range so you can be prepared to shop for your dream car. You'll also see how different payment results will fit into your overall budget.
Value Your Trade
One way to get a leg up on vehicle financing is by trading in your current car. No matter its worth, you can put its value toward your purchase and reduce your overall payment.
This handy tool is powered by Kelley Blue Book® and generates an estimate for your vehicle in minutes. Knowing how much your car is worth will allow you to create a more accurate financial plan and help determine the ideal price point of your next vehicle.
Apply for Honda Financing Online Today!
Ready to get started with your Honda financing? You can start by completing our safe and secure online auto loan application or using the Payment Calculator to help determine your budget.
If you're in the Miami, Hialeah, or Doral, Florida, area and want to learn more about your Honda financing options, contact us today at Braman Honda in Miami.