2020 Honda CR-V vs Nissan Rogue

Regardless of whether you're looking for a dependable family car or a stylish crossover that you can take around Miami, Hialeah, and Doral, either the 2020 Honda CR-V or 2020 Nissan Rogue would be a great choice. However, just because they're both great choices, doesn't mean there isn't a best choice for you.
That's where this Honda CR-V vs. Nissan Rogue vehicle comparison can help you. Give it a read, and then when you're finished, our team here at Braman Honda can answer any more questions you may have.
Interior Dimensions: Honda CR-V vs Nissan Rogue


Right off the bat, you'll find that the 2020 Honda CR-V and 2020 Nissan Rogue provide you with spacious cabins. Everyone that piles into either of these SUVs will have plenty of personal space to spread out and enjoy the ride.
Each model has a similar amount of passenger space, with the Honda CR-V providing 105.9 cubic feet of passenger volume and the Rogue having 105.8 cubic feet of passenger volume.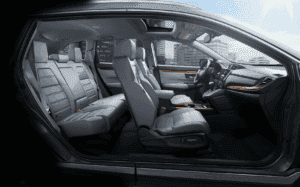 The difference comes when you want to use as much of the interior space for cargo as possible. If you need to transport larger or longer items with you in your SUV, the CR-V will give you up to 75.8 cubic feet of cargo volume.
Depending on what you're carrying along with you inside your vehicle, there may not be enough room in the Nissan Rogue. This is because the 2020 Rouge only has a maximum space of 70 cubic feet for cargo.
Related Posts: 
Entertainment Technology & Safety Features: CR-V vs Rogue

Now, we'll move on to safety features and entertainment technology. In this case, neither vehicle disappoints.
Both the CR-V and Rogue have various available options you can get with their advanced infotainment technologies, including Apple CarPlay™ and Android Auto™, as well as a high-tech navigation system. You will be able to stay personally connected to your world and make phone calls, send texts, and listen to your favorite music while driving either of these models.
They even have a variety of driver-assisting software designed to keep you safe and give you more peace of mind. Both come with a lot of similar safety technologies, like their ability to help keep you within the lines of your lane.

The Road Departure Mitigation System in the Honda CR-V and the Intelligent Lane Intervention equipped in Nissan Rogue act in a similar fashion as well. These systems will be able to detect when you start to drift outside of your lane and help get you back within the safety of the lines.
The 2020 Honda CR-V also comes with a Lane Keeping Assist System. This feature can help make your longer trips or daily commute easier. When cruising along the highway, this technology can make subtle steering adjustments that will keep the CR-V centered in the lane you are driving in.
The 2020 Rogue also has technology that can help you stay centered when cruising the highways. However, it isn't a standard feature like the Lane Keeping Assist System is in the Honda CR-V.
A More Stylish Look with the CR-V
Although the Nissan Rogue has a sleek appearance, it doesn't balance the same rugged yet modern sophistication the 2020 Honda CR-V displays. In fact, the CR-V boasts a more aggressive look with its pronounced chrome grille.
You can even add to the Honda model's exterior style to match your personal tastes with various available accessories. Give it a clean, bold look with an available Black front grille matched with an available Gloss Black side lower trim and available 19-inch Black alloy wheels.
You can also add the available tailgate spoiler for a sporty appeal. As for colors, the 2020 CR-V has a new Aegean Blue Metallic that is sure to get some compliments!
Features in the 2020 Honda CR-V vs Nissan Rogue That Give You More Comfort
There are also various amenities you can add inside the Honda CR-V or Nissan Rogue to enhance your comfort while driving around.
For example, both SUVs offer dual-zone climate control systems. This will allow you to set the temperature to how you'd like it while your front passenger can adjust the temperature on their side—either hotter or colder than yours.

Each vehicle also has an available driver's seat with 8-way power adjustment. This will let you quickly get your seat positioned the way you want it for a comfortable ride.
The seat in the 2020 CR-V, though, will add more support for longer car rides. You'll have a more relaxing time driving the Honda, since its available power-adjustable driver's seat also has 4-way power lumbar support.
The available driver's seat with power adjustment in the Rogue also comes with power lumbar support, but this can only be adjusted two ways.
2020 CR-V vs 2020 Rogue: Engine Performance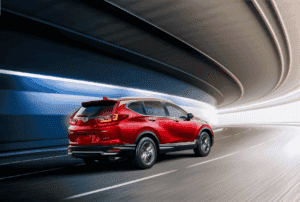 Last, but certainly not least, we'll take a look at performance. The performance of the 2020 Honda CR-V is impressive, to say the least. It comes powered by a 1.5L VTEC™ Turbo engine. This direct-injection engine is able to produce 190 horsepower.
Then, when you throw in a Continuously Variable Transmission (CVT) and an Eco Assist™ System, you can be absolutely sure that you're driving a machine that's engineered for efficiency.
The 2020 Rogue will also give you smooth acceleration, since it comes with a CVT too. On the other hand, when it comes to the Nissan Rogue's output, it's not nearly as powerful as the Honda CR-V. Its 2.5L 4-cylinder engine is only able to deliver 170 horsepower.
2020 Honda CR-V vs Nissan Rogue: Time to Pick!
If you're as excited about the 2020 Honda CR-V as we are, just get in touch with us today at Braman Honda. We'll set you up with an exclusive test drive, so you can experience the SUV for yourself.
Don't forget that we're just a short drive away from Doral, Hialeah, and Miami!
[ft-featured title='Available CR-V Inventory' button='View Details' year='2020′ make='Honda' model='CR-V']