2021 Honda CRV Hybrid
The 2021 Honda CR-V Hybrid blends comfortable style, great fuel efficiency, and commendable safety equipment, making it the perfect compact SUV for adventurous families wanting to explore the sun-kissed beaches and parks of Miami, Doral, or Hialeah, Florida. The 2021 model has matured to a great degree, making it one of the best in the CR-V lineup. As the jewel of the CR-V lineup, it also comes in specific hybrid models, such as the Hybrid EX, the Hybrid EX-L, and the Hybrid Touring.  This comfortable, 2-row SUV features an unmatched versatility that other legacy models can't easily mimic.
Braman Honda's new and used inventory is abundant with different CR-V Hybrid models for you to choose from.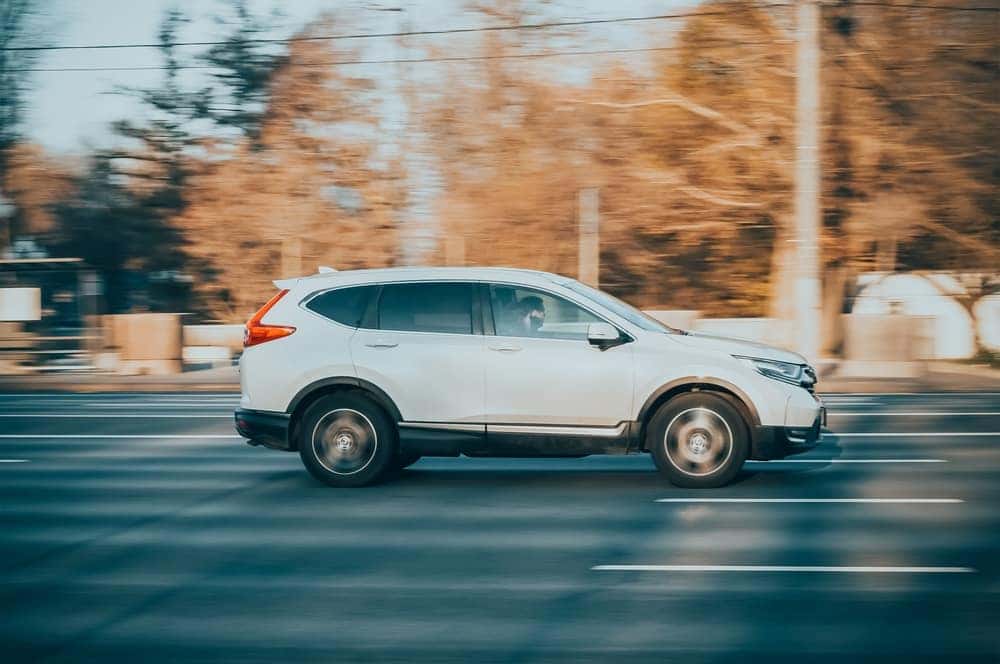 Comfort, safety and sleek design are not the only benefits the 2021 Honda CR-V Hybrid has to offer. The vehicle's powertrain combines a 2.0-liter 4-cylinder gasoline engine with two electric motors that produce a total of 212-horsepower. Additionally, the new Hybrid CR-V was built with sound-deadening materials in the cabin, which make the ride less noisy and more smooth compared to older and louder models. Driving with full acceleration is far more enjoyable with the new CR-V Hybrid!
The brake pedal is super smooth as hybrids are designed with braking action that feeds energy back to the battery mitigating the uneven brake pedal feel.
The CR-V's interior contains high-quality trim materials and a spacious cabin. Rear-seat passengers will have plenty of legroom to enjoy the ride and fit their belongings. Smaller storage spaces around the cabin allow for additional items to be accommodated in the back.
The CR-V's exterior aesthetic combines sporty with elegant. The classic front is enhanced with a luxurious and delicate rear design. The chromed window trim and the sportier alloy wheels give an upscale performance.
With its standard and newer features, the 2021 Honda CR-V provides a comprehensive suite of safety features and enough interior space and comfort that make long road trips a breeze!