Honda Passport vs Ford Edge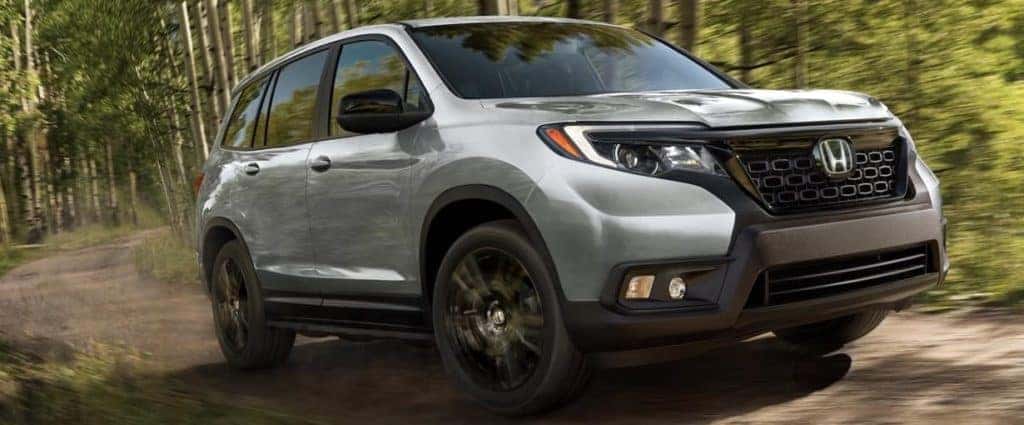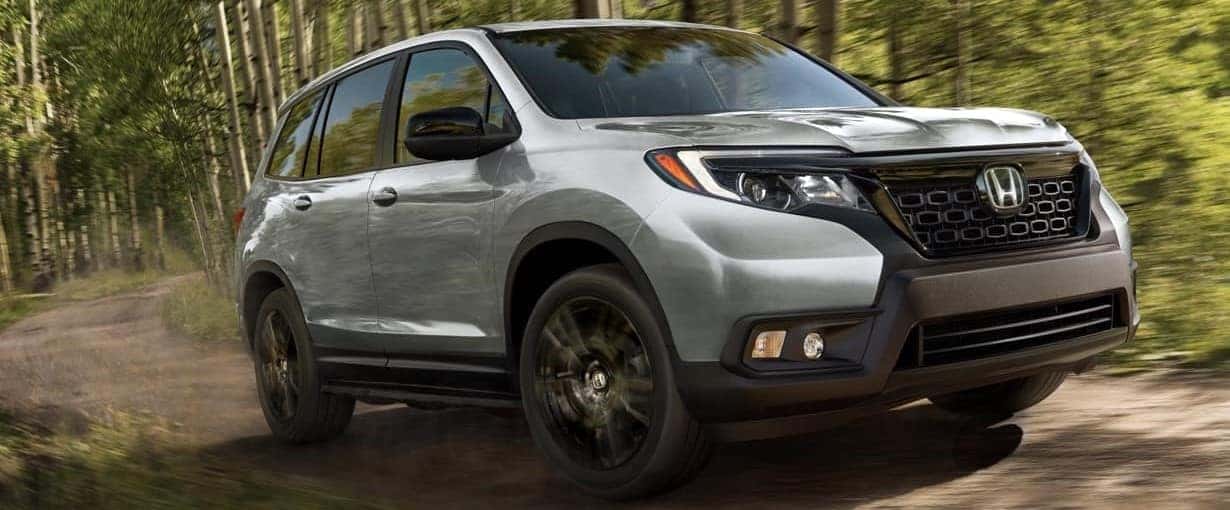 When you live near Miami, Doral, and Hialeah, every day brings a healthy dose of city exploration. With so many beaches and outdoor sights nearby, there's plenty of off-road adventures to be found.
Are you looking for an SUV that blends urban maneuverability with off-road capability? The Braman Honda team compared the Honda Passport and the Ford Edge to find out which one meets that mark. Read ahead to find out!
Passport vs Edge: Powerful Standard Engines
To charge down a city freeway or muscle through a rocky road less traveled, you need a bit of extra brawn under the hood. When you settle into the interiors of either vehicle, you'll have two different types of engines at your disposal.
The Honda Passport makes power a top priority right from the get-go. In its base trim level, it offers a 3.5L V6 engine. With a couple extra cylinders working to up your acceleration, the Passport is capable of producing 280 HP.
The standard engine in the Edge is a bit more conservative. It drops two cylinders, opting for a 2.0L inline 4-cylinder engine. While this standard engine does come with turbocharging, its power output maxes out at 245 HP, falling short of its power-minded competitor. To get even more muscle, you'll have to upgrade.
Passport vs Edge: Cargo Capability
When you're packing up your SUV either with a beach umbrella and surfboard or with a kayak and tent, you're going to need ample amounts of cargo space. As long as you can fit your gear with room to spare, passengers shouldn't have to give up any of their space.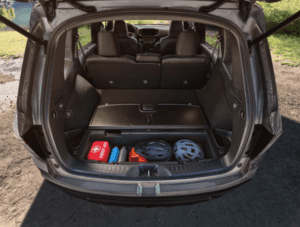 In this respect, the Passport really is made for adventure. Behind the second row, it offers over 50 cubic feet of cargo space. Just fold down the second row, however, and that number is bumped up to more than 100 cubic feet!
With 100 cubic feet of open space, you can fit in plenty of large, oblong objects. The smaller things that need safe stowing can then be kept in the underfloor storage area. This space is segmented into different compartments to easily keep things organized.
Underfloor storage isn't something you'll find in the Ford Edge, which doesn't boast too well for it, as its cargo space is downsized to begin with. With only 39.2 cubic feet behind the second row and just 73.4 cubic feet behind the first row, it makes for a much more cramped cabin.
SUVs Made for Off-Roading
In order to stay safe off-road, you're going to need an intelligent all-wheel-drive (AWD) system that's capable of adjusting to changing road conditions. Both the Passport and the Edge offer intelligent AWD systems as well as traction control.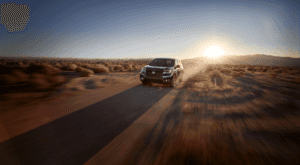 In the Passport, the Intelligent Variable Torque Management™ AWD System mixes with the available Intelligent Traction Management to allow you to choose between various drive modes for different terrains, including Snow, Mud, Sand, and Normal. On top of these helpful features, the Passport even adds an available 4-wheel independent suspension. This specially tuned suspension was made for precise maneuverability on rocky roads.
Related Posts: 
Should I Buy the Honda Passport or Ford Edge?
In a head-to-head matchup of the Honda Passport vs. Ford Edge, it's not hard to see the gusto with which each SUV performs. However, with more powerful standard equipment, extra cargo space, and more off-road options, the Passport pulls ahead as the more versatile option.
Miami, Doral, and Hialeah drivers can see what else the Passport has to offer at our dealership. Contact the Braman Honda team today to schedule your test drive!
[ft-featured title='Available Passport Inventory' button='View Details' year='2020′ make='Honda' model='Passport']