Tire Repair Near Me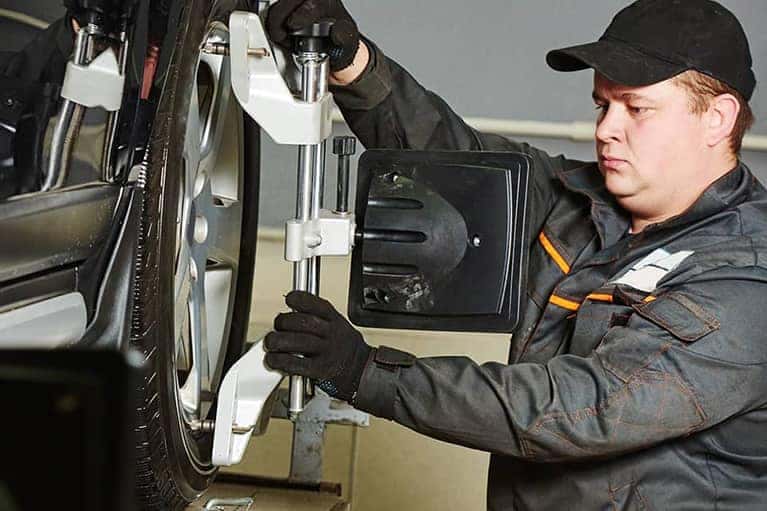 Driving around the Miami, Doral, and Hialeah areas can be a thrilling experience, but if you want it to stay that way, you'll have to take care of your tires. Modern car tires are built to last, with reliable tread wear rates that can serve you for years. Even so, they do eventually wear down and your car's performance and safety will suffer right along with it.
If you want to make sure your vehicle stays in top shape, your tires are among the most important things you need to take care of. Fortunately, tire care is easy when you have access to a reliable service center. For the quick and quality service you deserve, Braman Honda in Miami has got you covered. Learn more about our tire services today.
How Often to Rotate Your Tires
Tire Care Basics
Download Guide to Tire Maintenance
Tires are too often an afterthought for many drivers, despite the fact that they virtually dictate the entire performance of your vehicle. Even a tire that's slightly deflated can heavily impact your handling and even your fuel economy. Of course, that's just the beginning of what can go wrong. Poor-quality tires can cause you to lose control of your vehicle, putting you and your passengers in a very dangerous position.
Fortunately, there are a few ways to check if your tires are in good shape. One of the key signs is if your vehicle tends to be favoring one direction over another. From the outside of the car, however, some tire issues can be noticed just with a visible investigation. Remember the penny test when checking tread wear. If you stick a penny in your tire's tread and Lincoln's head is completely exposed, you need new tires.
Where Can I Get My Tires Repaired near Miami, FL?
As part of the Braman Advantage, you have access to our state-of-the-art service center when you visit us. Here, you'll find highly trained Honda experts who know these vehicles inside and out. When it comes to tire repair, however, it doesn't matter much what your make and model is. They can handle it all.
Our technicians are equipped with all the latest technology, so you can always count on a quick and quality service when it comes to your tires or virtually anything else you might need. Contact us to schedule your service appointment today.