Honda Pilot Dashboard Light Guide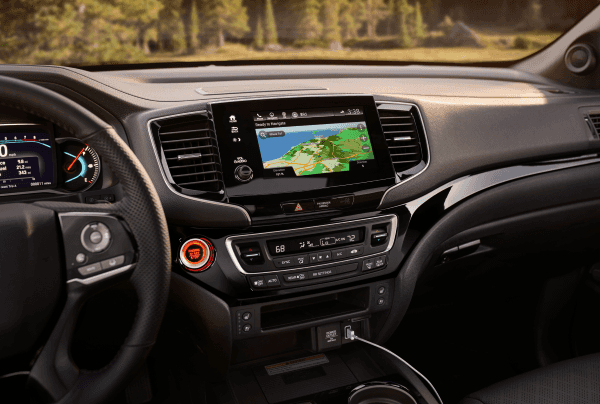 Dashboard symbols are an integral part of your Honda Pilot. Some lights indicate when a certain feature is in use, and others let you know when there are issues under the hood and when your car needs immediate services. Understanding the dashboard symbols of the Honda Pilot keeps your vehicle running smoothly and efficiently for years to come.
To help Miami, Hialeah, and Doral drivers preserve the performance and condition of their vehicle, Braman Honda is here with your guide to the dashboard symbols in the Honda Pilot.
Honda Pilot Malfunction Indicators
Malfunction indicators are the most important dashboard symbols in your Honda Pilot. These lights can come on at any time, and they tell you when there's a serious problem under the hood.
Here's a list of some common malfunction indicators you can see when you're driving through town…
Malfunction Indicator Lamp: This light is yellow and looks like an engine. When it comes on, it means the emissions control system isn't operating properly. If it blinks, there's a misfire in the engine's cylinders.

What to do: Schedule a service appointment as soon as possible to prevent engine damage.

Charging System: The symbol that looks like a red car battery is the charging system warning light. It indicates that the battery isn't charging correctly.

What to do: Turn off all electrical accessories, but leave the vehicle running to reduce the risk of discharge. Then, contact your local service department for repairs.

Low Oil Pressure: When the oil level in your Honda Pilot starts getting low, you may see what looks like a leaky red oil can on your dashboard.

What to do: Check the oil levels, and add oil, if needed. If the light is still active, schedule a repair immediately.

Brake System: If there's a problem with the brake system, or if there's not enough brake fluid, the word BRAKE will appear in red.

What to do: Check brake fluid. If it's too low, schedule a service appointment for a refill. If there's a sufficient level of fluid in the system, and the light is still active, have your Honda Pilot repaired as soon as possible.
Honda Pilot Condition Indicators
Condition indicators for the Honda Pilot come on when you need to perform basic maintenance or a particular action. While they aren't as critical as the malfunction indicators, understanding these symbols is still important. Failure to do so can lead to serious issues, damage, and decreased performance.
A few important Honda Pilot condition indicators include:
Maintenance Minder™: This symbol is shaped like a yellow wrench and appears any time your Honda Pilot needs routine maintenance.

What to do: Get your vehicle serviced at a trusted Honda service center. During the appointment, the technicians will reset the system to get rid of the light until you're due for your next recommended service.

System Message: When you see the letter i in the middle of a circle on your dashboard, it means there's a message on the Multi-Information Display that you need to see.

What to do: Check the message on the Multi-Information Display, and the light should disappear.

Low Tire Pressure: The light that looks like the side of a tire with a little exclamation point is the low tire pressure warning symbol. It indicates that one or more of your tires is underinflated.

What to do: Inflate tires to the proper air pressure as soon as you can. If the light is still active, schedule a service appointment.

Low Fuel: If you see what looks like a yellow gas pump, your Honda Pilot is running low on gas.

What to do: Find the nearest gas station, and fill your tank. If the symbol is still active or if it starts blinking, have your car inspected and repaired, if needed.
Related Posts: 
Learn More About the Honda Pilot Dashboard
These are just some of the dashboard symbols you can see when you're driving through Miami, Hialeah, and Doral in your Honda Pilot. For more information about these and other warning lights, contact Braman Honda at 7862458308, or schedule your service appointment now!  
Get to know more about the Honda Pilot: 
Honda Pilot Maintenance Schedule