Honda CR-V Dashboard Light Guide
Seeing dashboard lights in the Honda CR-V is common, but do you know what those symbols mean? If not, the team at Braman Honda is here to help get familiar with all symbols on your CR-V dashboard.
In this Honda CR-V dashboard light guide, we'll go over what the most common dashboard lights in your CR-V indicate and what you need to do if they come on while you're traveling through Miami, Hialeah, and Doral, Florida.
---
Honda CR-V Malfunction Indicators
Malfunction indicators for the Honda CR-V activate when performance issues occur. If you see any of the lights below while you're driving, contact a trusted Honda service center and schedule a repair immediately to prevent severe problems and vehicle damage.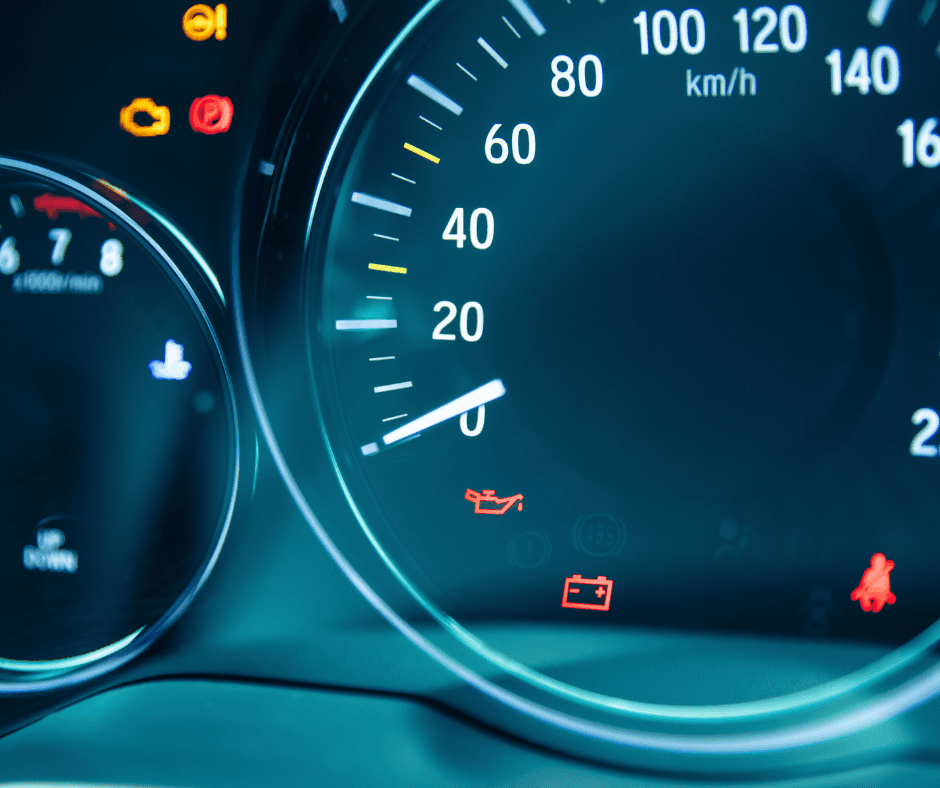 Low Oil Pressure: This Honda CR-V dashboard warning light looks like a red leaky oil can, and it indicates there's not enough oil in your engine.
Charging System: A symbol that resembles a red car battery is the Charging System malfunction indicator. It lets you know the battery in your vehicle isn't charging.
Brake System: If you see the word BRAKE in red on your dashboard, it typically means there's not enough brake fluid in your CR-V. It can also indicate a malfunction in the brake system.
Malfunction Indicator Lamp: Also known as the Check Engine light, this Honda CR-V dashboard warning light looks like a yellow car engine, and it will come on when there's a problem with the emissions control system. If a misfire in the engine is detected, this warning light will blink.
All-Wheel Drive: If you see AWD in yellow on your dashboard, there's a malfunction with the All-Wheel Drive system. When it blinks, it means the system is overheating or inactive.
Transmission System: If there's something wrong with your transmission, this symbol will blink while you're driving. To avoid sudden acceleration or loss of control, stop the vehicle immediately and call your Honda service center.
Anti-Lock Brake System: This symbol that has ABS in a circle will turn on for a few seconds when you start the engine. If it comes on at any other time—or if it stays on—there's an issue with your anti-lock brake system. Though your CR-V will still have normal braking function, it's crucial to get this looked at as soon as possible.
Electric Power Steering System: You'll see a symbol that resembles a steering wheel next to an exclamation point when you turn on the engine. If this light stays on or doesn't come on at all when you're starting your vehicle, there could be an issue with your power steering that could result in trouble when turning your Honda.
Immobilizer System: If you see this symbol blinking, your vehicle might not recognize your key information. If you're unable to start the vehicle, turn the ignition to LOCK, remove your key, insert it again, and turn it to ON. Don't alter this system since electrical problems can occur. If it keeps blinking after you've done this, get your CR-V into a dealership service center.
---
Honda CR-V Condition Indicators
There are condition indicators for the Honda CR-V as well. These dashboard lights warn you of minor issues with your vehicle. Here are a few you can see when you're behind the wheel and what you need to do when they come on.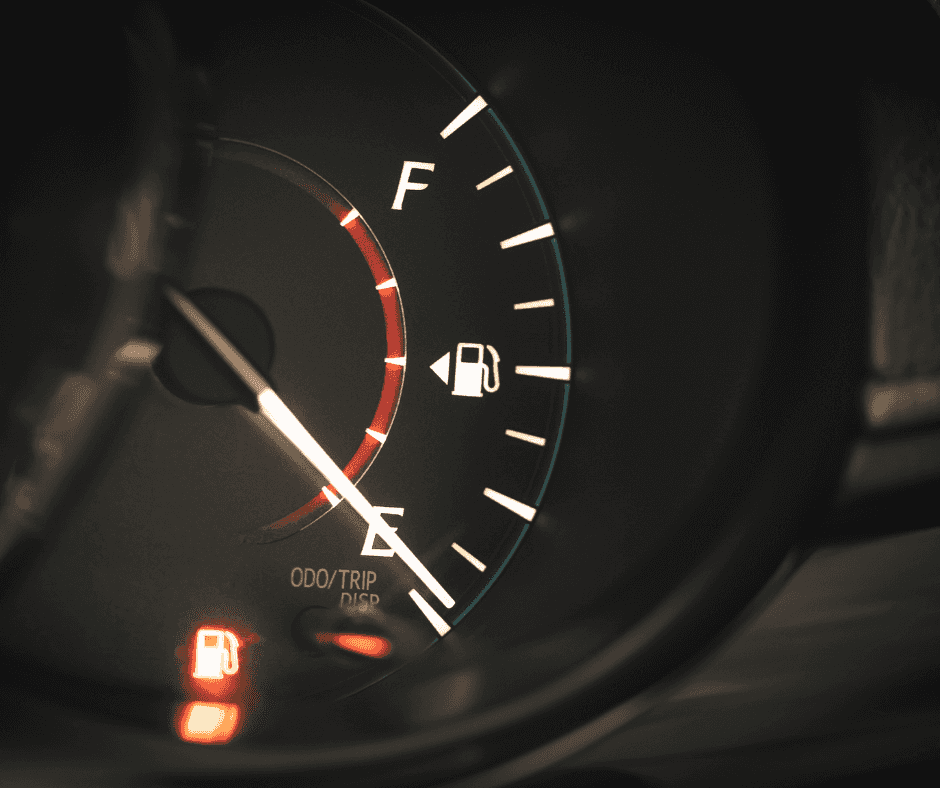 Parking Brake: If your parking brake is on, you'll see the word BRAKE shining in red on your dashboard. When you deactivate the parking brake, this light should disappear. If it doesn't, there could be a problem with the brake system.
Low Fuel: A symbol that looks like a yellow gas pump is the Low Fuel indicator. It lets you know when there's not enough gas in the car. To get rid of the light, all you have to do is fill your tank.
Maintenance Minder™: The Maintenance Minder™ indicator light is a yellow wrench. It comes on when your car is due for routine service, and it will disappear after the necessary maintenance is performed.
Low Tire Pressure: This Honda CR-V condition light looks like the side of a tire with a yellow exclamation point, and it means one or more of your tires is underinflated. The light will deactivate when the tires are inflated to the proper air pressure.
Door and Tailgate Open: If any of your doors or tailgate aren't completely shut, this symbol will appear with a beeping sound while you're driving. This light will shut off once you've closed all the doors or your tailgate.
Fasten Seat Belts: This reminder will let you know to buckle up before driving and will appear until the driver and front-passenger seatbelts are fastened. If it stays on afterward, a detection error may have occurred, and your Honda will need to be assessed by a technician.
Vehicle Stability Assist System: You'll see a symbol of a car driving with waving marks behind it when you start your vehicle, telling you the Vehicle Stability System (VSA) is on and will blink when it's active. If it stays on constantly, get your vehicle to a dealer as there could be a malfunction with your VSA system or Hill Start Assist system.
Turn Signal & Hazard Warning: Two arrows—pointing left and right—indicate your turning and hazard light system. When you turn, one of these arrows that corresponds to the direction of travel will blink, and both will flash when you apply the hazard lights. However, if they're not blinking properly, it's time to replace your light bulb.
---
Clear Your Honda CR-V Dashboard at Our Honda Service Center
The Honda CR-V dashboard warning lights are the first things you'll see if your car is having issues that require service. So, if you see a light come on while you're driving through Miami, Hialeah, and Doral, consult this guide to see what type of problem your CR-V is suffering from.
Then, be sure to schedule a service appointment at Braman Honda. We'll fix your car and get it back on the road safely in no time! Call us at 7862458308 to speak to one of our service center representatives.
​
​
Leave a Message Below
​
​
​
​
​
​
​