Honda Odyssey Maintenance Schedule

Your family needs a dependable vehicle that rides smoothly through Miami, Doral, and Hialeah. That's why you chose a Honda Odyssey. But like all cars, the reliable performance of your Odyssey can decrease with time. So what can do you to ensure a long, healthy life for your car? Just stay on top of its maintenance schedule.
To help you do that, Braman Honda in Miami is giving you everything you need to know about the Honda Odyssey maintenance schedule in the guide below. Then, all that's left for you to do is schedule your Honda maintenance service!
Free E-book: Car Maintenance Checklist
When to Schedule Honda Odyssey Service Appointments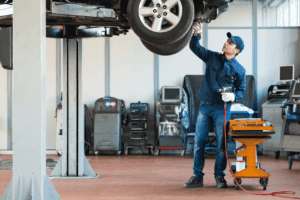 Your Honda Odyssey will need to be serviced every 7,500 miles. During these appointments, technicians will perform the minor maintenance tasks needed to maintain your car's health, such as multi-point inspections, tire rotations, and oil changes.
As your vehicle adds more miles to the odometer, additional services will be required to maintain its impressive performance. Below is a list of services that you'll need to schedule and when they should be performed.
Every 15,000 Miles
Every 15,000 miles, your vehicle will need to have its engine oil filter replaced. Its brakes and parking brake adjustments must also be checked. On top of that, technicians will have to visually inspect the following parts for damage or issues:
Tie-rod ends
Steering gear box and boots
Driveshaft boots
Suspension components
Brake hose and lines
Fluid levels and condition
Cooling system hoses and connections
Every 30,000 Miles
In addition to the services listed above, you need to have the air cleaner element as well as the spark plugs replaced in your Honda Odyssey every 30,000 miles. The drive belts will need to be inspected and adjusted during these appointments too.
Every 45,000 Miles
Every 45,000 miles, your Honda Odyssey will only need a few additional services on top of everything listed above. At these appointments, the technician will replace the engine coolant and the brake fluid on top of the items listed for the 15,000-mile appointments.
Appointments for Single Services
The following services will only need to be performed once or twice throughout the life span of your Honda Odyssey:
Replace transmission fluid at/every 90,000 miles.
Inspect idle speed at/every 160,000 miles.
Inspect valve clearance at 30,000 miles only.
Honda Odyssey Maintenance Minder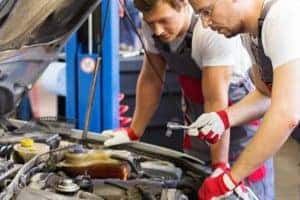 To help you stay on top of your vehicle's service schedule, the Honda Odyssey offers the Maintenance Minder. This helpful tool monitors the parts and systems under the hood and lets you know when it's time to schedule your next service appointment by displaying certain codes.
Each code means something different, so to make sure that you understand what services you need to schedule, we've defined each one below:
Main Codes
A: Replace engine oil
B: Replace engine oil and filter
Check front and rear brakes
Check parking adjustment
Inspect tie-rod ends, steering gearbox, and gear boots
Inspect suspension components
Inspect fluid levels and conditions
Inspect driveshaft boots
Inspect fuel lines and connections and brake hoses and lines
Inspect exhaust system
Subcodes
1: Rotate tires and check inflation and condition
2: Replace air cleaner element
Replace dust and pollen filter
Inspect drive belt
3: Replace automatic transmission fluid
4: Replace spark plugs
Replace timing belt
Inspect valve clearance
5: Replace engine coolant
Schedule Your Service Appointment Now
Scheduling routine maintenance for your Honda Odyssey can help to extend its life and maintain its like-new condition for years to come. So make sure that you follow the guide above and schedule regular service appointments at a professional Honda dealership like Braman Honda in Miami near Doral and Hialeah. Just contact our service department and schedule your appointment now or call us at 7862458308.
Learn More: