Honda Odyssey Dashboard Light Guide
An active dashboard symbol is something no driver wants to see, but just because you don't want to see it doesn't mean you should ignore it. The dashboard symbols in your Honda Odyssey let you know when it needs service or when there's something wrong under the hood. So, what does each light mean?
To help drivers in Miami, Hialeah, and Doral find out, Braman Honda is here with your guide to the dashboard light symbols in the Honda Odyssey.
Honda Odyssey Malfunction Indicators
There are two main types of dashboard symbols you can see in the Odyssey. The most important is the malfunction indicator. Honda Odyssey malfunction indicators alert you to serious problems under the hood. If they activate and stay on while you're driving, have a professional inspect and repair your car immediately.
A few of the most important malfunction indicators to watch out for include: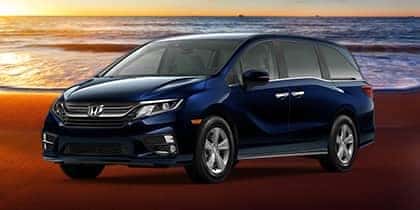 Brake system: The word BRAKE in red shining on the dashboard indicates that there's a problem with the brake system or that brake fluid is low.
Low oil pressure: This symbol is shaped like a red oil can and lets you know when the oil level in your vehicle is too low.
Charging system: If you see something that looks like a red car battery when you're driving, it means the battery isn't properly charging.
Supplemental restraint system: This light is shaped like a person with a red circle. It lets you know when there's an issue with one of the airbag systems and the seat belt tensioners in the car.
Malfunction indicator lamp: Also known as the check engine light, this dashboard symbol looks like an engine block. If it's steadily glowing, then there's an issue with the emissions control system or the fuel cap is loose or missing. If the light is blinking, it means a misfire in the engine's cylinders has been detected.
Honda Odyssey Condition Indicators
The other type of dashboard symbols in the Honda Odyssey are condition indicators. These lights tell you when you need to perform an action or when you need to schedule your next routine maintenance appointment.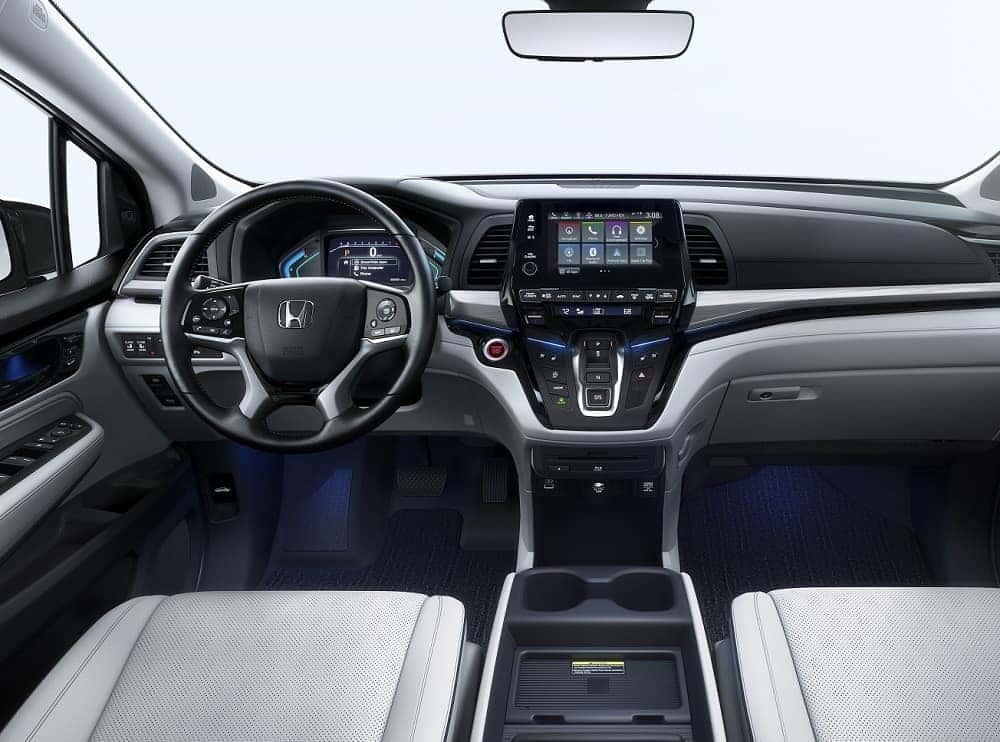 Here are some condition indicators you can see when you're driving your Honda Odyssey…
Parking brake: The word BRAKE in red on your dashboard can mean that your parking brake is engaged. Deactivate it, and the light should go away.
Low fuel: A yellow dot on the dashboard of your Odyssey indicates your vehicle is running low on fuel. Just fill up the tank to turn off the light.
Low tire pressure: A symbol that looks like the side of a tire with a yellow exclamation point lets you know when one or more of your tires in underinflated. To deactivate it, just inflate tires to the proper air pressure.
System message: If you see a yellow lowercase letter i in the middle of a circle, it means there's a message on the Multi-Information Display. Once you check the screen, the symbol should disappear.
Maintenance Minder™: A symbol shaped like a yellow wrench means your Odyssey is due for routine maintenance. Take it to a trusted service department, and the technicians will be able to reset it.
Questions About Honda Odyssey Dashboard Light Symbols?
If you want to learn more about the important dashboard light symbols in the Honda Odyssey, contact Braman Honda. We'll be more than happy to help.
And if you see any active lights while you're driving through Miami, Hialeah, and Doral, schedule a service appointment, and we'll diagnose and perform any necessary services to ensure safety and a great performance.
Related Posts: